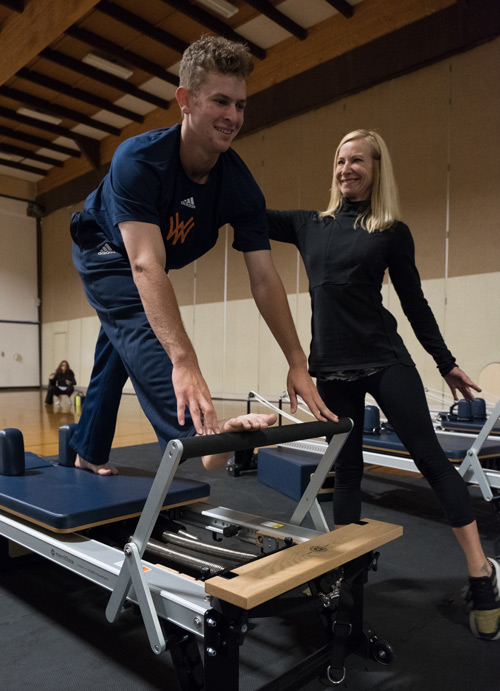 Pilates exercises are fast becoming the most popular fitness activity of men and women from all walks of life - and they need qualified and trained instructors. The demand for Pilates instructors is growing and Pilates teachers earn more for group classes than any other type of fitness instructor.
Pilates is for everyone. It is the fitness choice of many people including professional dancers, gymnasts, athletes, and our aging population. Pilates exercises improve posture, increased ease of movement, and strengthen your core muscles. Pilates can also improve your mood with breathing techniques and relaxation.
The instructor training program at West Valley College provides you the opportunity to help other people of all ages and ability levels to improve their health and well-being. In addition, you will have a career path into the fitness industry and opportunities for professional growth.
For more information, please contact Heidi Davis at 408-741-2522 or heidi.davisFREEWEST_VALLEY
Like WVC Kinesiology on Facebook.
Follow WVC Kinesiology on Instagram.