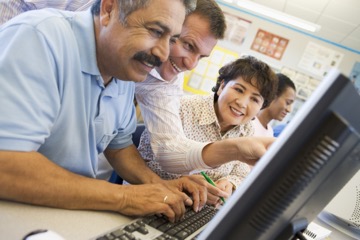 Microsoft Office Basics
Microsoft Office is the most widely used productivity software on the market. The Microsoft Office Skills Certificate gives students a basic knowledge of the software programs most commonly used in work and school related environments. Students will receive a basic introduction to primary software, create documents using Word, create spreadsheets in Excel, and create PowerPoint presentations.
Microsoft Basic Skills Certificate
Elective Courses (Choose at least one)
Get Started Now
Select Term
Subject: Noncredit Computer Skills
Have questions or need help?