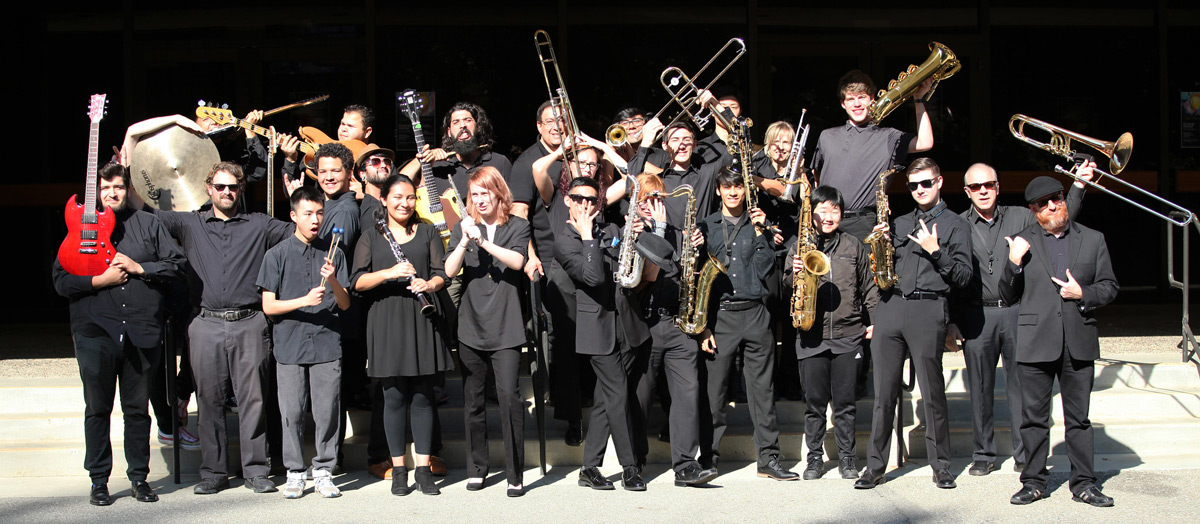 West Valley College offers a variety of instrumental classes and ensembles that perform at a high musical level. Our courses are designed with students in mind. We want you to be successful in reaching your musical goals. If you want to strengthen your foundation work, or partake in advanced study, West Valley College is the place for you. We are one of only three community colleges in the state of California who offers 1-hour private instruction once per week with stellar music faculty through our Applied Instrumental Music program. You do not need to be a music major to gain access to our Applied Instrumental Music program. Join us!
Instrumental Ensembles And Performance Classes (Audition Required)
Applied Instrumental Music
Jazz Ensemble
Symphonic Band
Symphony Orchestra (Winchester Orchestra)
Due to the shelter-in-place orders, all spring and fall auditions will take place online.
Students must create a video recording of your audition and upload to a private YouTube channel or cloud-based storage (such as Dropbox, Drive, iCloud, OneDrive, etc.), then send the link to Professor Troy Davis for review at troy.davisFREEWEST_VALLEY
Please play the following:
2 major scales and 2 minor scales of your choice.
One piece of solo literature for your instrument (this can be a sonata, concerto, solo from a piece of band or orchestra music, in popular or classical styles). If you're auditioning for jazz, this should be one chorus of a standard, which includes one chorus of you improvising (no backing track is necessary).
Instrumental Ensembles And Performance Classes (Non-Auditioned)
Chamber Music
Guitar Class
Jazz Combo
Jazz Improvisation
Jazz Piano
Percussion Ensemble
Piano Class
Additional Ensembles and Performance Classes
Concert Choir
Chamber Singers
Jazz Singers
Musical Theater and Opera Scenes
Beginning Voice Class
Intermediate Voice Class